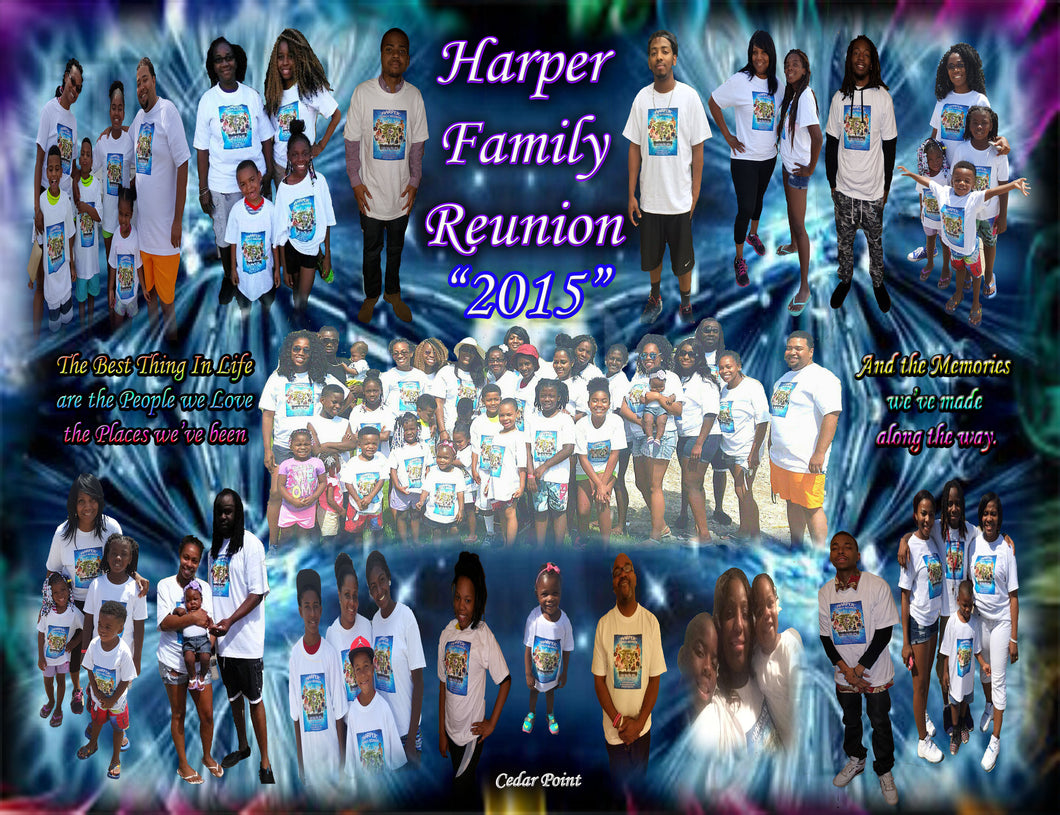 "Family Reunion" Custom Wall Portrait/Poster Custom Design
Eye Am Nu Designs & More
Regular price $35.00 Sale
Family Reunions are Special and Moments that you want to last for a life time.
Get your Custom Portrait Prints, Posters, Canvas & More Today!!!
Family Reunion Flyer/Invitation Designs. This Design is custom made for a Family Reunion flyer/invitation and also can be made into an All Over Shirt or T-Shirt, Jersey or more.
Your Family Reunion is a Special Moment that member of your family all get together and spend time with those that you love, sharing moments that are filled with love and laughter. So why not make it Special with an Invitation for your Family Reunion with your family name of your choice... Let Eye Am Nu Designs & more create that Special Moment for you that will let everyone no We Are Family!!!...
Price Below is Only for the Design.
There is an *Additional Cost for the number of Prints.
There is an *Additional Cost for T-Shirt.
There is an *Additional Cost for Poster.
*There is an Additional Price for number Flyers/Prints which is not included in below price.
Contact Seller for more details or for additional pricing amount.
(Picture/Image Below is not for sale) *This Item is Made to Order
** (The card will Display your Picture/Image in the Poster)