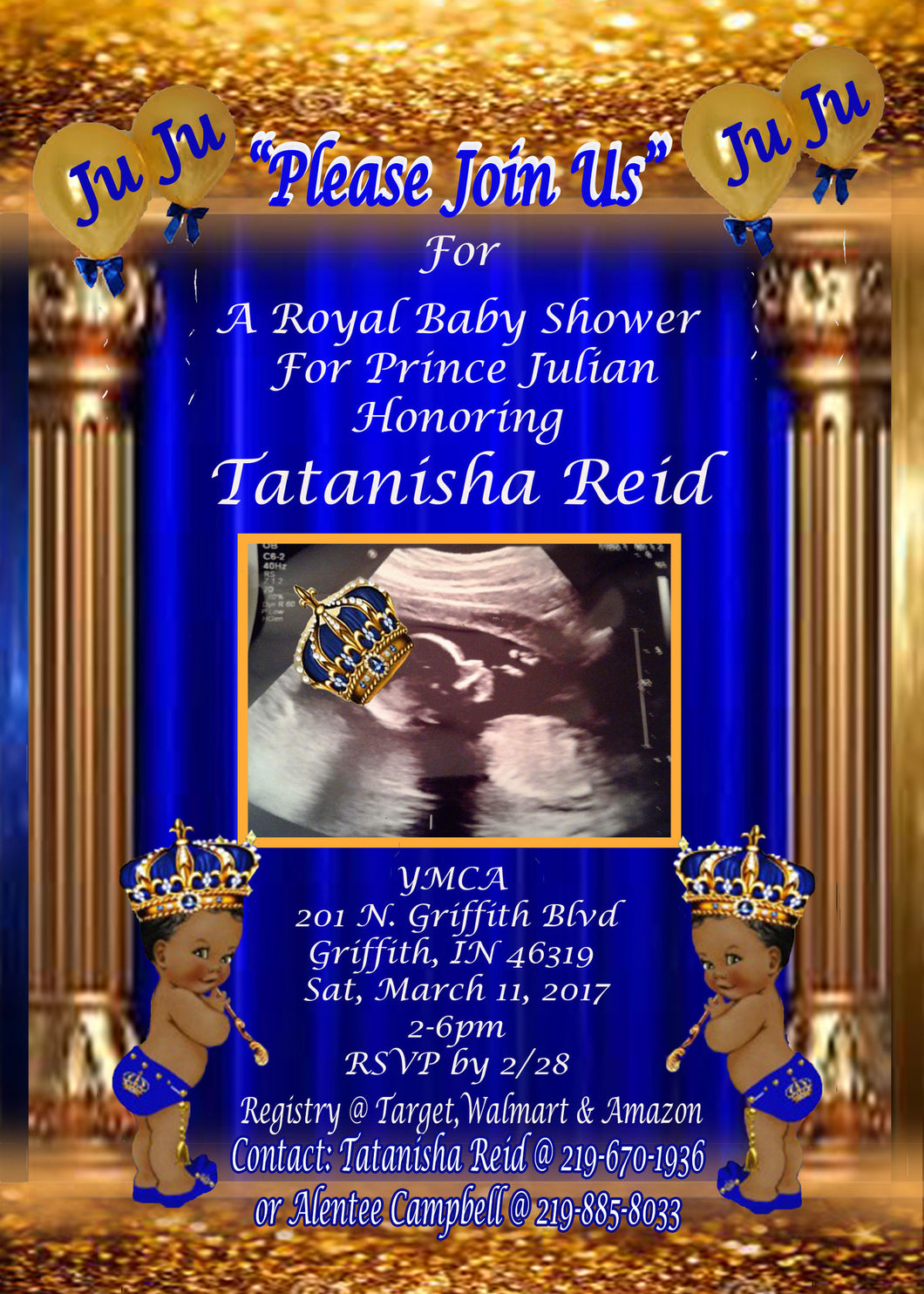 "Baby Shower" Invitation Custom Design
"Eye Am Nu" Designs & More
Regular price $30.00 $25.00 Sale
Your Baby is a Special little Bundle of Joy that should be seen as the Prince or Princess of Royalty that they are created to be... So get your Baby Customized Invitation today...
 If you want your Baby to be seen as Royalty then you have to start by making sure he or she is Showered with Royalty by making there Baby Shower of Royalty...
Design Price Only
There is an *Additional Cost for the number of Prints.
(Picture/Image Below is not for sale) *This Item is Made to Order
** (The card will Display your Picture/Image in the  Card)